The bomber has recently taken over the fashion world, this year it takes on a new twist in unusual colors and fresh silhouettes. Whether oversized or embroidered, it's all about the details!

It's now the most seen piece in all stores, it's very versatile to style, you can make it cozy casual with jeans and white tucked t-shirt or a classic chique by matching darker colors
Colors are also very trendy metalic olivy color, cashmere color or with some vintage prints, spotted some celebrities having the bomber jacket mania too, here is some inspiration.
http://www.forever21.com/Mobile/Product/Product.aspx?br=f21&category=outerwear_bomber-jackets&productid=2000190684&curpage=
https://m.zara.com/ae/en/woman/jackets/cropped-bomber-jacket-c358002p4106501.html
ONLY Full Zip Bomber Jacket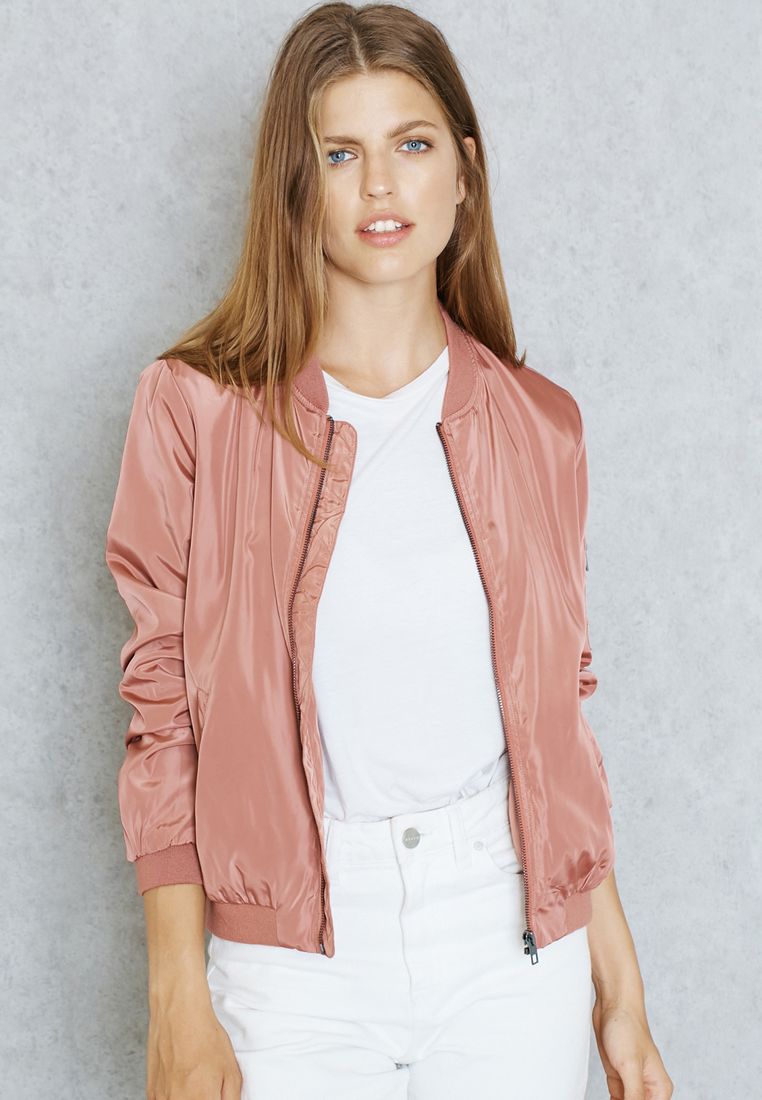 GINGER Badge Padded Bomber Jacket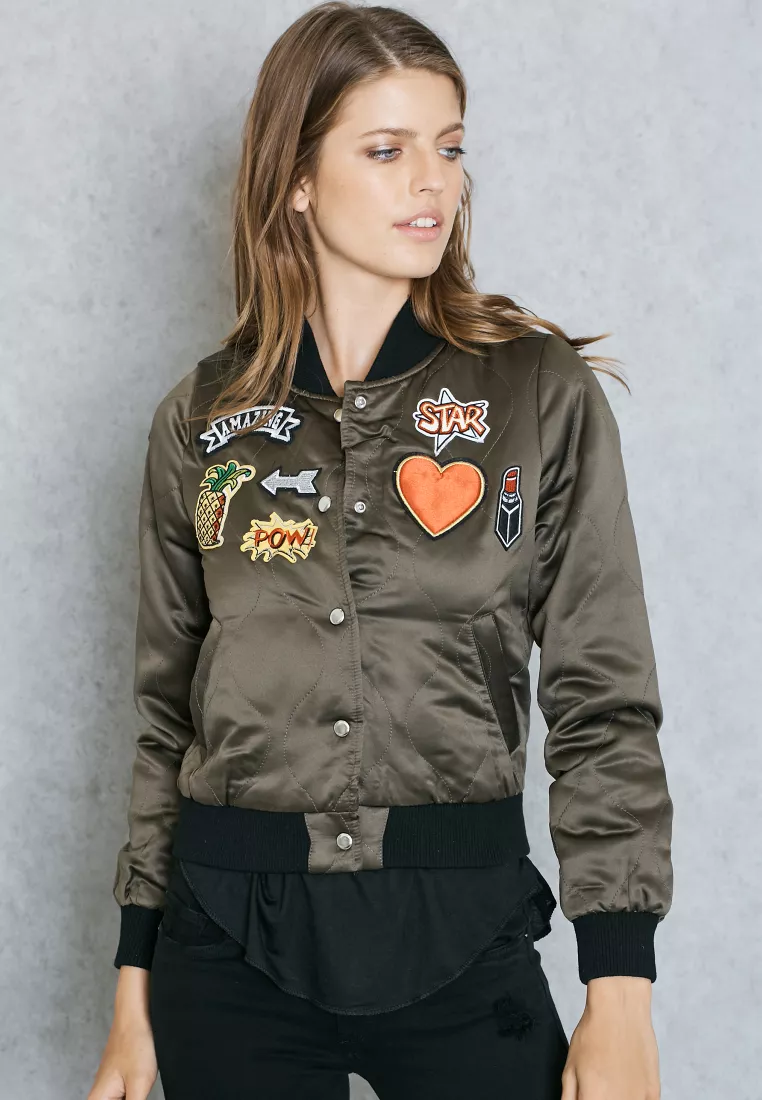 http://m.asos.com/ted-baker/ted-baker-herrne-bomber-jacket/prd/7776584?iid=7776584&clr=Orange&SearchQuery=asos%20bomber%20jacket%20women&pgesize=50&pge=0&totalstyles=267&gridsize=2&gridrow=11&gridcolumn=1